Fast.Easy.Safe.
My Broker: Get your insurance online!
Travel Insurance
Family Legal Protection ARAG
Protect
 yourself, your family and your assets from the unexpected.
Motor Insurance for Car and Scooter Quixa
YOUR INTERNATIONAL INSURANCE BROKER
ON BEHALF OF OUR CLIENTS
As an independent insurance broker, we secure the income and existence of your company against all existing risks. We are experts in insurance and act in your interest to guarantee the best possible insurance protection for you and your company. By relieving you of all insurance-related aspects, you can concentrate fully on your business - even in the event of a claim. Various
additional services
round off our 360° service.
Public Tenders
We advise you on decisive details in the preparation of
public tenders
.
Insurance-specific trainings
Through continuous
training
, we create risk awareness and provide you with important technical knowledge.
NEWS
The most relevant news and information from the insurance industry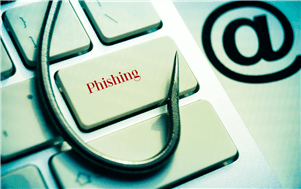 PHISHING EMAILS - INFO
ICBA : nasce il nuovo gigante dell'assicurazione del credito. L'intervista con Danilo Potenza, membro del Comitato Esecutivo nonché Vice CEO di Assiconsult
Dall'occidente con furore: non solo da est arrivano i rischi per le imprese europee e italiane
DIGITAL SOLUTIONS
PROACTIVELY SHAPING THE FUTURE
The economic and social reality in which we develop our business is constantly changing. By choosing us as your insurance advisor you will be able to react with foresight to this dynamic environment, because together we will not only respond to digitization, but we will lead the change proactively. With the help of our
online solutions
, you will benefit from simple and independent management of your insurance policies, simple claims reports and much more.
MyAssiconsult
MyCredit
We're here for you.
OUR EXPERTS ARE AT YOUR SIDE WITH FREE ADVICE.