PUBLIC TENDERS
ALL-ROUND ADVICE ON THE PUBLIC PROCUREMENT PROCESS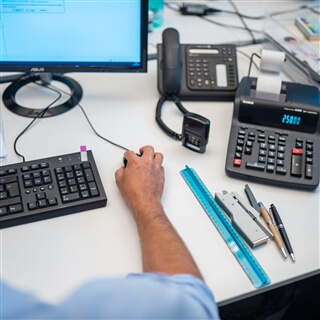 SUPPORT FOR THE PREPARATION AND IMPLEMENTATION OF TENDERS
Tenders play a particularly important role in the award of public contracts. As an
independent insurance broker
, we manage the insurance program for
local authorities, public or publicly involved companies, universities, research centers and health facilities
. Our team consists of specialists with relevant experience who meet all the requirements regarding the unstoppable development of legal provisions in the field of public administration.
Due to our excellent knowledge of the functioning of public institutions and our many years of experience in participating in public tenders, we know the procurement process in detail. Our experts are not only experienced with regard to the requirements and procedures of these processes, but they can also advise you on crucial details when preparing tenders. Our service, therefore, includes
support in the preparation of tender conditions and the implementation or execution of tender procedures
. This can be regarding Italian or international tenders, which are below or above the EU thresholds.
Our tailor-made
training program
enables a sound education and further training in the field of insurance. We would like to train not only our own colleagues, but also you as employees or administrators of public corporations or executives of small and medium-sized companies. You can acquire important expertise that will support you in your dealings with insurance-related topics in this way.
Insurance-specific trainings
Through continuous 
training
, we create risk awareness and provide you with important technical knowledge.
Do you need help?
We will be happy to assist you