Precise cover for your trading activities
YOUR INSURANCE NEEDS
Every commercial establishment is exposed to certain risks - regardless if wholesale or retail trade. Fire damage, financial losses due to business failures and liability claims are just a few examples of the origins of enormous costs and claims for damages that can determine the future viability of your company. Due to the constantly changing legal situation, public liability in particular presents many companies with insurance-related challenges. Furthermore, attention should be paid to an adequate company legal protection, which can be claimed in case of legal disputes.
We know your risks as a trade company and address them accordingly
A prerequisite for determining the best possible insurance solution - understood as the optimum ratio between the scope of cover and the cost of the insurance - is the careful analysis of your individual risks and the available product offers on the market. Assiconsult offers insurance policies which combine quality and reliability - so that they are also effective when the unforeseen happens. Our all-round service includes professional
risk management
. During visits to your company, our experts can identify and document existing risks. In addition to a pure risk assessment, it is also important to point out various preventive measures. Their implementation reduces your risk potential and thus has a positive influence on the premiums of your insurance policy.
Our portfolio consists of a variety of insurance services which cover industry-specific risks:
Liability
and
professional indemnity insurances
which are continuously adapted to new legal frameworks,
cyber-coverages
and
welfare solutions
for your employees. In addition, we offer tailor-made coverage for your
legal protection
and
business interruption risks
.
In the event of a claim, we will assist you with professional
claims management
. This allows us to monitor the correct progress of the claims settlement process, so that we can ensure the best compensation in the shortest possible time.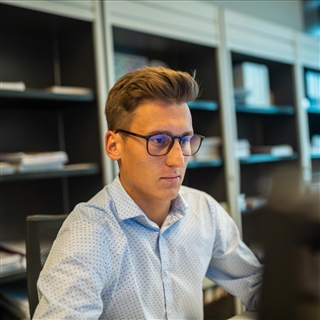 Our experience and expertise for your safety
As an
independent broker
, we provide insurance exclusively in the interest of our clients. We take care of everything regarding insurance, so that you can fully concentrate on your business – even in the event of a claim.
In the course of our long experience we have built up strong
international networks
, so that we can also offer reliability and security in your
activities abroad
. Our expertise and our variable range of services can be used specifically for both
Italian and international tenders
. Our tailor-made
training program
enables a sound education and further training in insurance matters. We do not only want to train our own experts, but also you as employees or administrators of public corporations or executives of small and medium-sized companies.
Insurance chaos?
We offer you exactly the security you need!